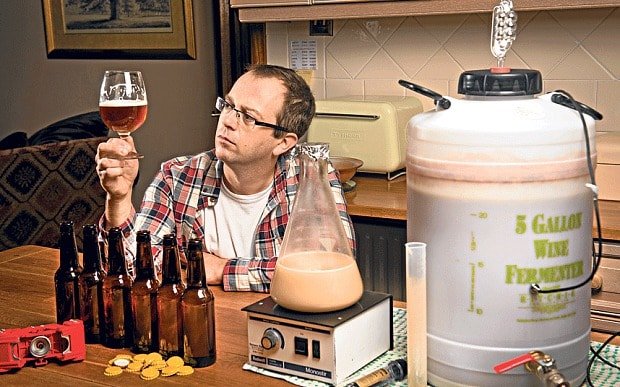 I have 12 calls today. A twelve hour day. I've stocked-up on food as there'll be little time for meal preparation. Apologies if this post is quite long, I like giving as much 'bang for the buck' as I can.
1st Call: 15 minute introduction. I was stuck in a BIG traffic jam getting to the office. I missed the call! Ops. I'll email later to apologise.
2nd Call: 1 hour follow-up. Male, 5 years old. Autism. First prescription: Vaccine detox with Baryta-Carb each Saturday. Result: Increase in language, more complex sentences, more interaction with activities at school (previously he would just roll around on the floor & do his own thing). In my opinion we've made a good start. Second Px: Labour drug detox + Silica. Also advised on vaccinations for travel to India. I offered them three options: No vaccines, homeoprophyllaxis, or get the vaccines & then immediately detox with homeopathy.
3rd Call: 1.5 hour initial consult. Male, 8 years old. Social communication delay + Eczema. Called them & they can't do the call. I'm having a frustrating week of no shows. I am compressing my patient-facing time into two twelve hour days & 1 eight hour day a week (so the dream of a 3-day week!), but this means a no-show or cancellation will affect my income more. Luckily people pay my invoices at different times, so it usually results in a fairly steady income, even if I have an occasional slow week.
I'll spend the time-slot writing prescriptions from yesterday, coaching other homeopaths in their practice building & drinking tea!
4th Call: New enquiry. Male, 10 years old, autism. He has been in foster care for 2 years (so I'm not sure what she would like me to do)! The lady was VERY scatty. Not a fruitful experience!
5th Call: Update for existing patient. 17 years, male, autism with seizures. Singapore. They have had an initial appointment when I prescribed an anti-seizure medication detox. I've changed his prescription as the seizures continue: Strammonium 200c + pineal gland.
6th Call: 1 hour follow-up. Female, 5 years old, autism. USA. This is a follow-up after a 2 year delay! They hadn't actually taken the first prescription, instead choosing other interventions like chelation (using a chemical to remove heavy metals from the body). Px: Vaccine detox + Tuberculinum-Koch 200c + adrenal cortex (chelation will often cause adrenal fatigue, and if this happens they won't respond to my remedies). I also prescribed for brother who has Downs Syndrome: Baryta-Carb 200c + Syphillinum 200c.
7th Call: Update for existing patients. USA. 1st (14yrs, male) had persistent migraines & bedwetting every night. Over a series of remedies we have fixed these two symptoms (yeay!). 2nd (11 yrs, male) diagnosed with 'Global Dyspraxia'. We have been through various detoxes with him and seen continuing improvements. Main symptom now: lack of focus, can't sit still or concentrate for any time. Relieves this tension by dancing every evening in his room. 1st Px: Veratrum Album 200 for a fairly minor symptom that still remains, very sweaty & cold hands and feet. 2nd Px: Tarentula Hispanica 200c (remedy made from tarentula spider)
8th Call: New enquiry. Male, 16 months old, Pakistan. Kidney problems, reflux, yeast over growth. Attempted to call the number but couldn't get through. Maybe the Pakistan network is a bit intermittent.
(I've just poured a test batch of my home brewed IPA beer & it looks & smells good. I might have a taste test at the end of my work day.)
9th Call: 1 hour follow-up. Female. 9 years. West Coast of America. Never-been-well-since a suspected viral illness. Very thin, frequent pounding headaches, tantrums, explosive diarrhoea. Lovely improvements, a remedy addressing Mycoplasma Pneumonia really seems to have improved her overall health. She's put on weight, headaches have decreased in frequency as have tantrums. Px: Silica to continue building up her body. the Mycoplasm remedy was also helpful for her brother. His remaining symptoms: frequent dizzy spells, along with frequent stomach cramps and pain (sensation of stones in his tummy!). Px: Cocculus Indica (made from Indian Cockle which is used as a stupefying poison).
10th Call: 1 hour follow-up. Male, 7yrs, Ireland. Autism. Lovely result. For his 1st prescription I had tried a vaccine detox, but got an aggravation indicating there was something blocking. 2nd px was a Sodium Valporate detox. 3rd px was a repeat of the vacc detox & NOW we see some very nice improvements in his symptoms across the board. This months Px: Swine 'flu & BCG (Tuberculosis vaccine) detox + Tarentula Hispanica (again!).
11th Call: 1 hour follow-up. Female. 13 years old. USA. PANS (paediatric acute-onset neuro-psychiatric syndrome). Previous px: Pulsatilla + Carcinosin. Didn't really improve, in fact the Carcinosin seemed to cause a spike in her symptoms. Px: Phosphorus 200c (I am confident this remedy will help, in retrospect the Puls was not the correct remedy) + Tuberculinum-Koch 200c
12th Call: Update for existing patient that's in the middle of a prescription. They just wanted a few questions answered.
bonus extra Call: Brother of the 11th call. 11 years old, USA. Variously diagnosed as SEBO (bacterial overgrowth in small intestine), congenital Lyme, PANS, etc mould exposure & a few other things as well! His symptoms were a serious allergy to all grains & fruits which would really affect his behaviour and gastrointestinal tract. He's been under the care of various doctors, naturopaths, nutritionists & homeopaths. I disagreed with all those explanations & suggested his guts were compromised by many many courses of antibiotics that he was prescribed in his first three years of life. Px: Antibiotic detox + Lycopodium + Histamine (I suspect his Histamine levels are very messed-up)
Finally, I can confirm my first ever home brew beer is
a). Very drinkable &
b). Definitely alcoholic!
And that's all folks. Comments gratefully received.